HYPE Founder, Kristina Newton, named Black Women Impact Leader by Goldman Sachs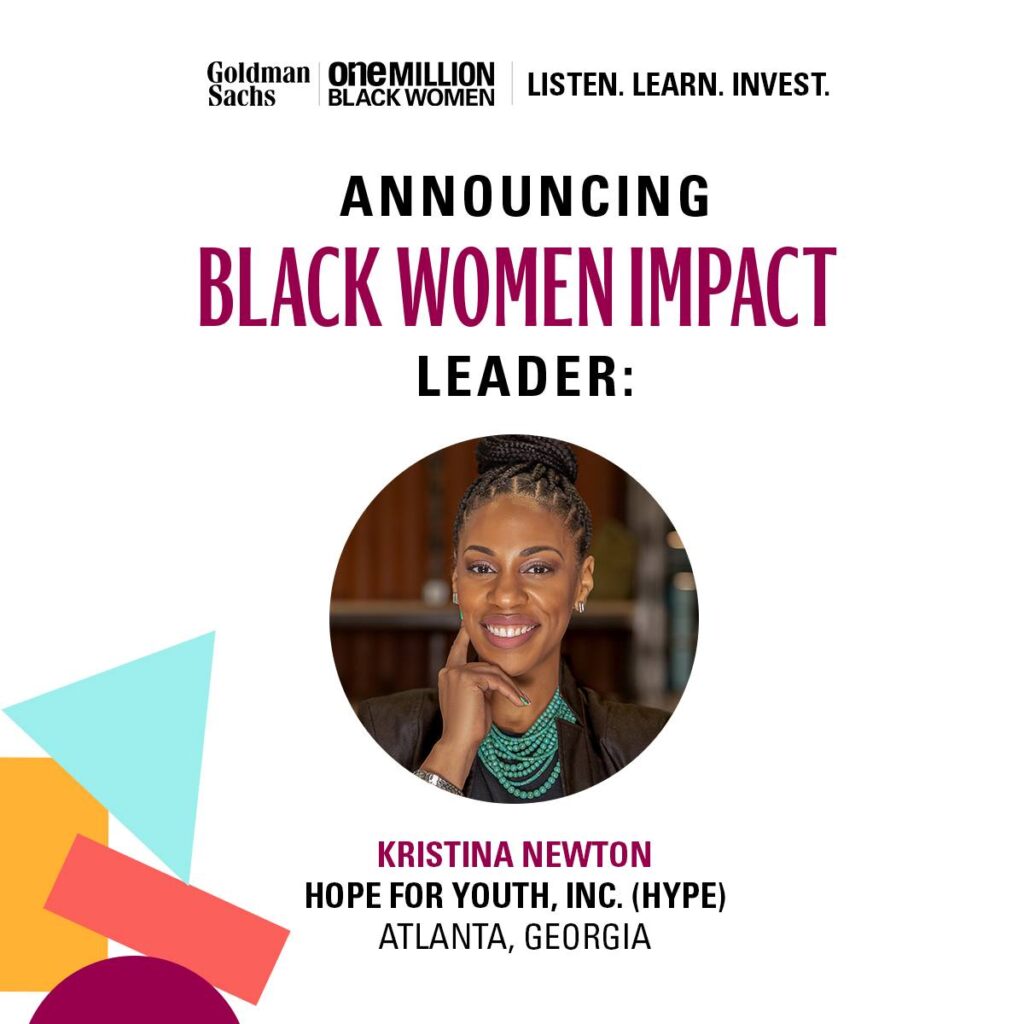 Goldman Sachs One Million Black Women Announces 50 Recipients of Black Women Impact Grants to Scale Black Women-Led Nonprofits
One Million Black Women is proud to invest $10 million through our Black Women Impact Grants, a multi-year grant program, scaling the efforts of nonprofits that are led by Black women and narrowing opportunity gaps at pivotal moments in a Black woman's life.
In partnership with members of the One Million Black Women Advisory Council, Philanthropy Leaders, and One Million Black Women Ambassadors, from more than 800 eligible applications, 50 Black-women led nonprofits from across the country were selected – including HYPE Founder and Executive Director, Kristina Newton.
With this grant, HYPE will have access to unrestricted, multi-year funding to scale our efforts to empower girls of color with technology skills and prepare them to become future leaders in tech careers, cultivating a pipeline of diverse talent for the tech industry⁠
⁠
We are so thankful for their belief in our mission and look forward to building on this⁠ partnership to improve the lives of Black women everywhere. Read more about the grant and other well-deserving recipients in the full press release found here.