It's that time of year again! HYPE is excited to bring you HYPE Night 2022 - an evening full of fun, celebration, mission sharing, and recognition of amazing individuals who are forging the way for BIPOC women and girls in STEM.
This year, we invite you to CHOOSE YOUR LEVEL of participation with two great options for all!
Option 1: Experience the action LIVE and in Living Color! Join the VIP Experience as a live studio audience member at Tech Square Atlanta Social Club and enjoy:
A VIP Reception (incl. food, drinks, and entertainment)

2 Raffle Ticket entries
HYPE Night Gift Box

Music & Networking

Raffle Prizes

Custom SWAG

Meet & Greet with HYPE Scholars

Game participation with prizes

Limited Seats Available!
Check out the HYPE Night 2021 Video recap to see why you'll want to be IN THE HOUSE this year!
Option 2: Gather your friends and favorites to stream the live event from the comfort of your living room, participate in the remote gaming and giving, and enter our HYPE Night raffle for your chance to win one of our grand prize items!
No matter what level of engagement you choose, ALL ticket purchasers will receive coupons and discounts to some of our FAVORITE companies and vendors, an entry into the HYPE Night Raffle Giveaway, and the joy of knowing that you're contributing towards HYPE's mission to achieve equitable representation of women of color in the tech industry!
We are excited to partner with The Coca-Cola Women in STEM (our 2022 HYPE Night Presenting Sponsor) and  AXR Edge (our VIP Experience Sponsor)  to bring this fun experience night directly to your screens via our Twitch platform - with a special VIP Experience taking place at Axis Replay - located at The Tech Square Atlanta Social Club.
All proceeds raised for the evening will go directly towards providing FREE access and opportunities to gain 21st-century tech skills for girls in Title 1 schools through one of our 3 core HYPE extracurricular learning programs. Our near-term goal is to empower 2500 girls across Georgia by 2023, and your support for HYPE Night will help make it happen!
HYPE Night will feature:
Pro-Am style game show where HYPE students team up with Atlanta-based professionals and hometown heroes to compete in a series of custom-curated trivia games and competitions. (Don't worry, we won't be squid gaming for this event )
Live Studio Audience and at-home virtual viewers, making this a hybrid experience for all to enjoy safely
VIP Reception and Networking Happy Hour
HYPE Future of Tech Scholarship Award Announcement to support the pursuit of STEM post-secondary degree opportunities for 4 amazing scholars!
Awards and recognition of amazing community members who are forging the way for underrepresented women and girls in STEM through their work, volunteer, and advocacy efforts.
Custom game night-themed gift box for virtual and in-person attendees
Prize giveaways and Raffle drawings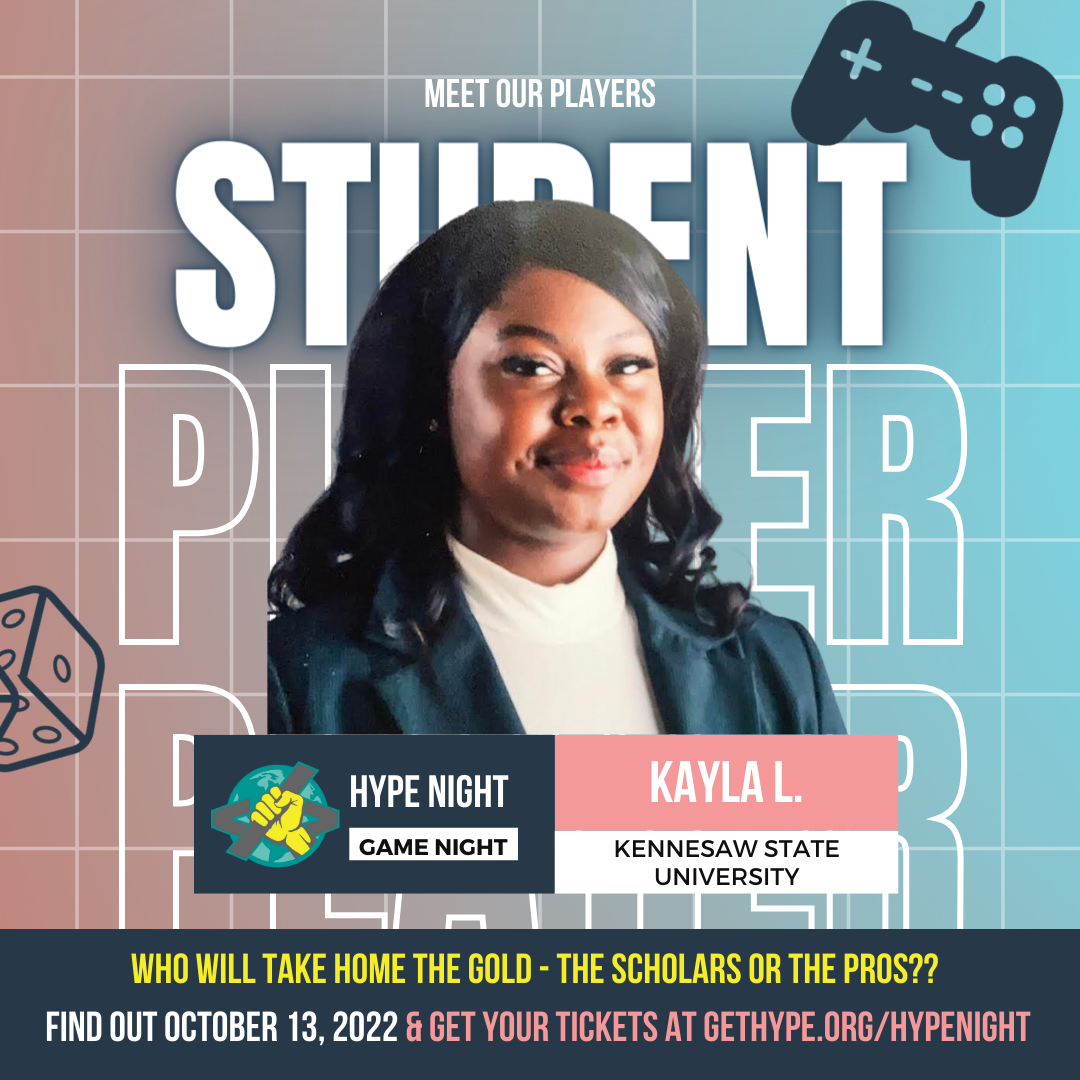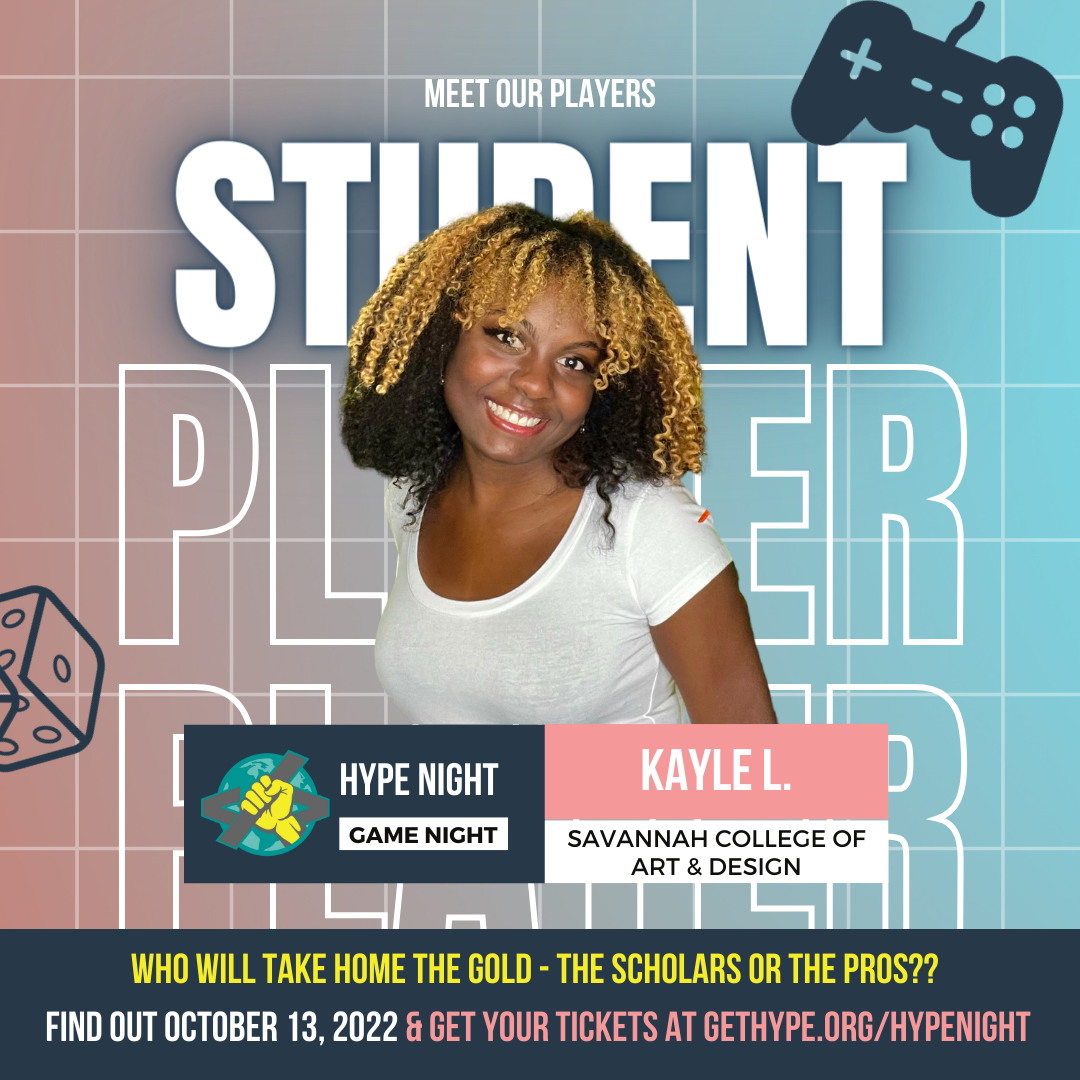 Meet Our Professional Players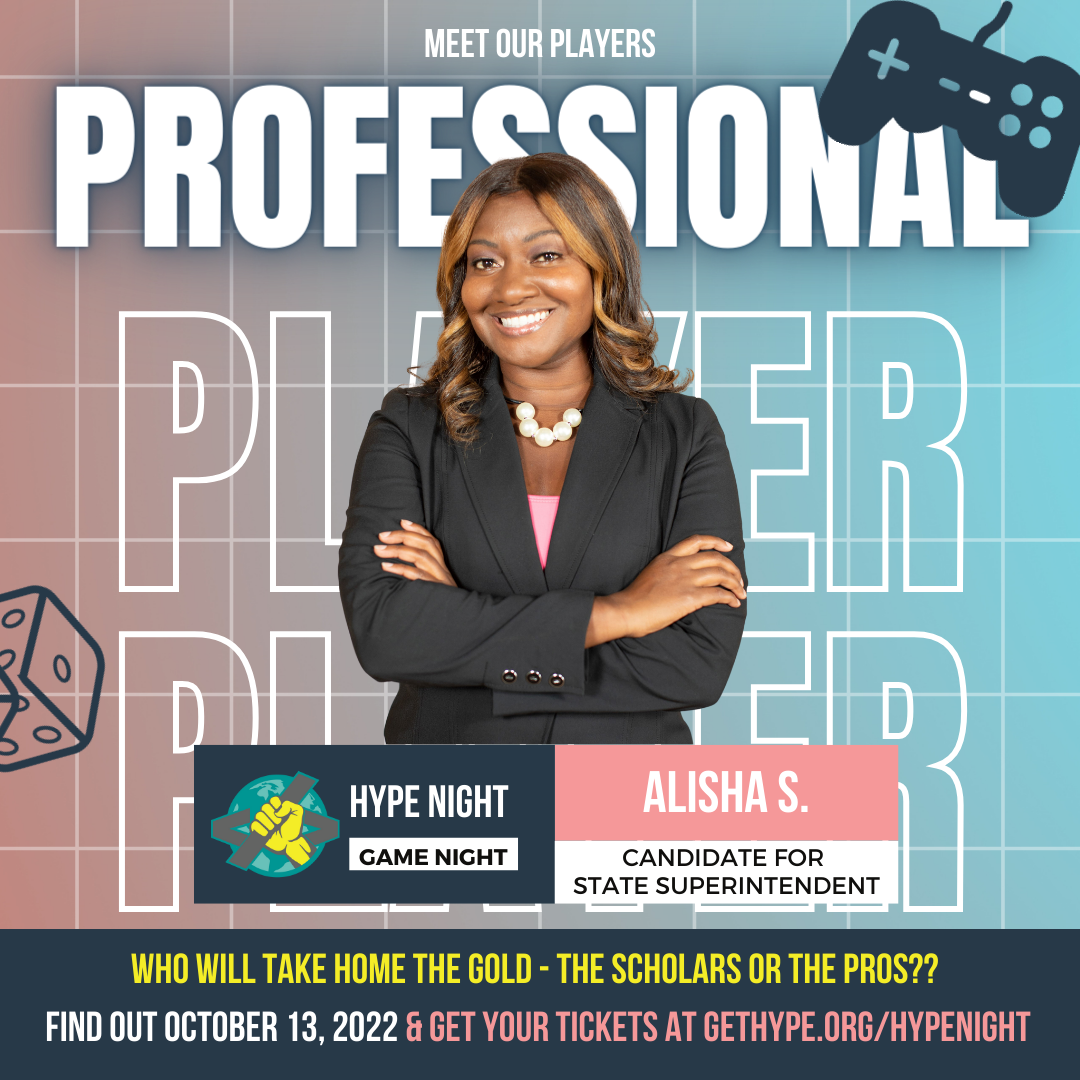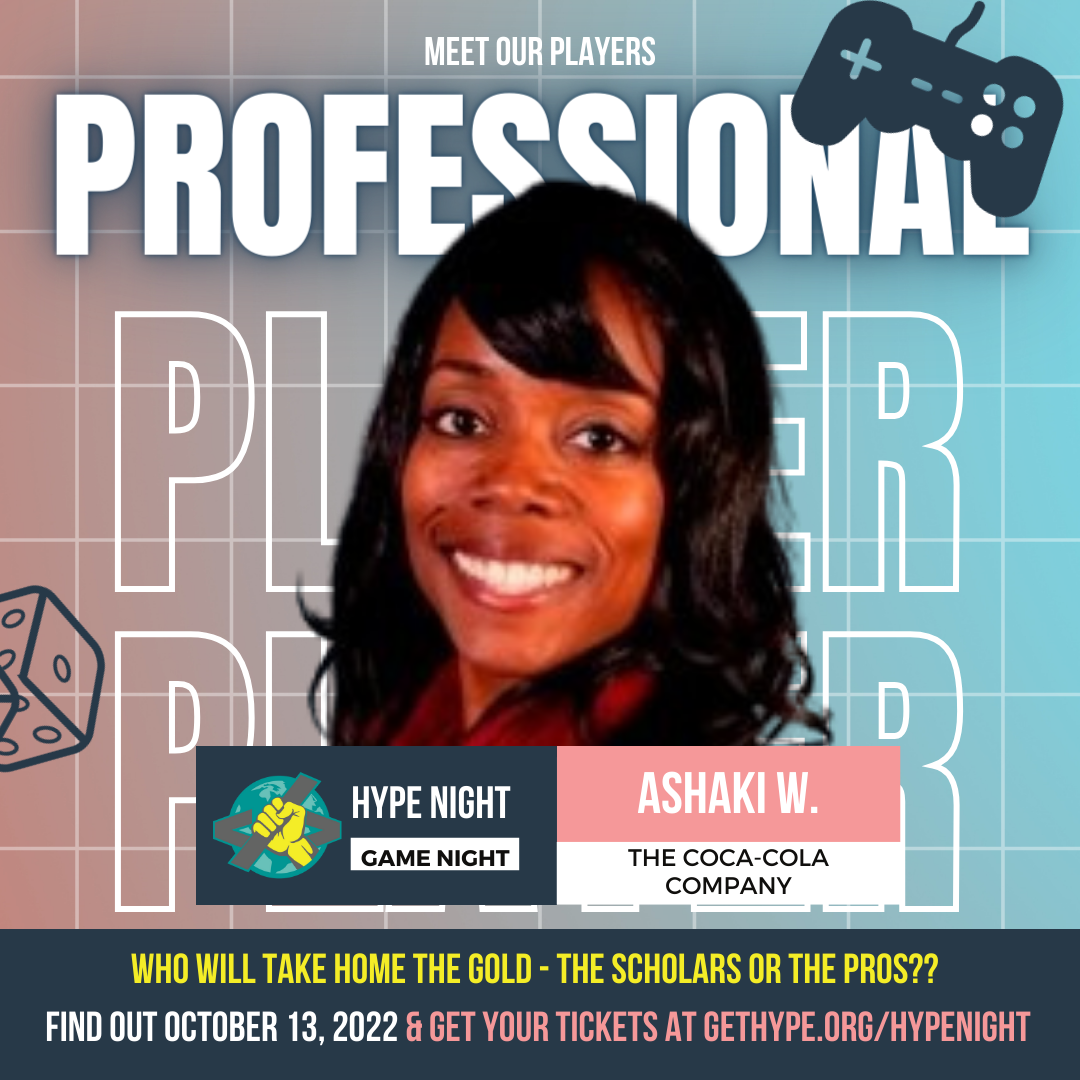 We connect companies and organizations to meaningful social impact
Thank You HYPE Night Sponsors!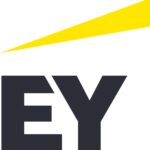 Please email [email protected] if you are interested in learning more about our sponsorship opportunities and/or becoming a HYPE Night Sponsor!
HYPE Night COVID-19 Policy (for VIP Ticket Holders)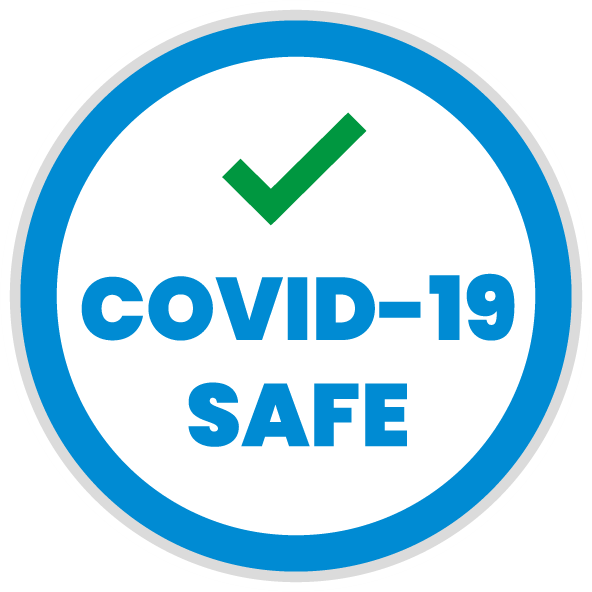 As we are still amidst the COVID-19 Pandemic, HYPE will have safety measures in place to protect the health safety of all attendees. Those attending the event in-person will be required to provide: 
Proof of a valid COVID-19 vaccine 

 
The CDC states that you are not fully vaccinated until 2 weeks after your second dose. If you will not be fully vaccinated by the event date, please be prepared to provide a negative COVID-19 test within 72 hours of arrival. 

 
OR  
Proof of a negative COVID-19 test within 72 hours of the event

 
Test must be dated no earlier than Monday, October 10th at 5:30pm

 
Subscribe to Our Newsletter