"You MUST register your child to participate in this awesome opportunity!" - Serrenyun Amey, Clayton County Public Schools
"The classes were both informative and engaging. Students walked away with a completed project and the expertise to stay engaged." - Quinae Jackson, Overflow Innovate Lead, LLC
"My first impression was this is going to be long and boring but turns out I actually like it. It can expose me to different fields in STEM for me to further explore my career as I grow older. I really appreciate this experience!" - HYPE Scholar
"I have learned more [about] teamwork/collaboration and more [about] coding." - HYPE Student
"This is the coolest program!" - HYPE Student
An After School Student Coding Experience!
The HYPE Project is our after-school program that engages middle and high school girls in a fully designed, proven and interactive curriculum that teaches critical thinking and the fundamentals of computer science. 
The after-school program also incorporates career exposure field trips and career presentations by women professionals in tech, as well as access to internship opportunities and the signature HYPE International Experience for high school students. Our flexible, HYPE instructor-led club model is designed to support students at varying levels of experience. 
The HYPE Project includes 12 interactive, live teaching sessions lasting 90 minutes each. With no minimum cohort sizes to adhere to, The HYPE Project can be delivered virtually or on-site!
Curriculum topics & highlights
Designed and vetted curriculum for multiple programming languages and learning levels

 

90 minutes of programming per session

 

Experienced teachers

 

Career exposure field trips

Career presentations by Women in Tech

 

Connection with Women in Tech mentors
End of program celebration

 

Final project added to HYPE student project page

 

Access to HYPE Alumni benefits

 

Student gifts and SWAG

 

Tech adjacent skills workshops (resume writing, S.M.A.R.T. Goal setting, public speaking, etc.)

 
Logistics: 
The Fall 2023 HYPE Project students will join a cohort that meets once weekly after school on either Monday, Tuesday, Wednesday, or Thursday starting as early as 4:00 pm ET

The Fall 2023 HYPE Project sessions will run from 8/22/23 - 12/14/23 via our virtual meeting platform, Class
Interested students can apply at

https://bit.ly/TheHYPEProject

 

All live instruction PowerPoint slides, reference materials, video recaps, regular communication and assignments will be shared via HYPE's online learner's portal - The HYPE Homeroom. Weekly emails with updates will also be sent to the email address(es) on file and through text via Remind.

HYPE Program participants and their guardians are required to connect to our Remind text service to remain up-to-date on important and regular communications

Want to learn more about joining the Fall 2023 cohort of The HYPE Project? Join us at Orientation on Tuesday, August 22th

 at 5PM ET via Zoom.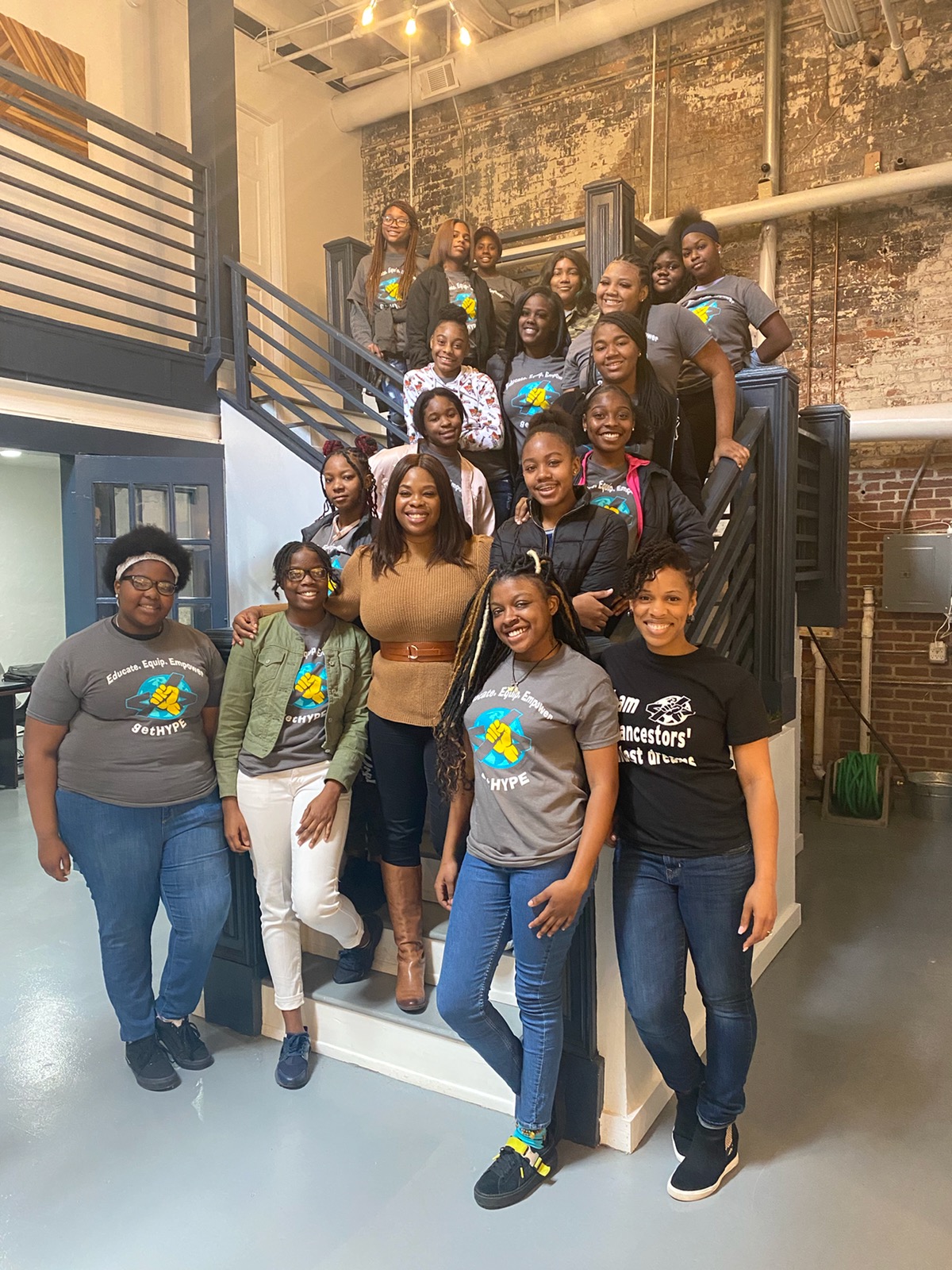 Eligibility Requirements: 
Applications are open to students in grades 6-12

 

HYPE programs are intended for students who identify as female, trans, or non-binary.

 

Your application must be completed entirely by the August 18th deadline in order to be considered for the Fall 2023 after-school program

 
Fall 2023 Application Deadlines: 
Applications open: Open Now
Applications close: Friday, August 18, 2023 @11:59 pm
Student and Parent Orientation: Tuesday, August 22, 2023 - Register here!

Fall 2023 HYPE Project begins:

Monday, August 28th; Tuesday, August 29th; Wednesday, August 30th; or Thursday, August 31st, 2023

 (students will join their respective meeting day)